Applied Behavior Analysis
The Bachelor of Science in Applied Behavior Analysis (ABA) program teaches students how to work successfully with children who have autism, developmental delays, behavioral challenges, and other related conditions. Majors become familiar with contemporary research findings in the field and learn to develop, implement, and monitor behavioral programs to treat various behavior issues.
About This Program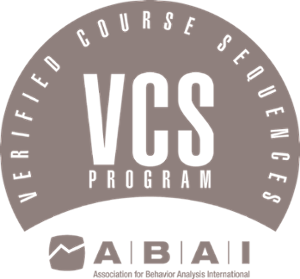 The ABA program prepares students to work professionally with individuals who have special learning and behavior needs using the principles of applied behavior analysis. Students will learn to conduct behavioral assessments and to administer, supervise, and evaluate behavior analytic interventions.
As a CMU Applied Behavior Analysis major, you will have opportunities to:
learn from faculty who actively work in the field of applied behavior analysis
meet the educational requirements to sit for the national accrediting exam
go on to work with clients of all ages in a variety of settings, including homes, schools, mental health facilities, and businesses
Degrees Available
Admission Requirements
Admission to CMU is selective. Our admission staff carefully reviews and evaluates each application on an individual basis. Please review all requirements prior to applying for admission.
Pass-rate data are not published for sequences with fewer than six first-time candidates in a single year or for sequences within their first four years of operation.